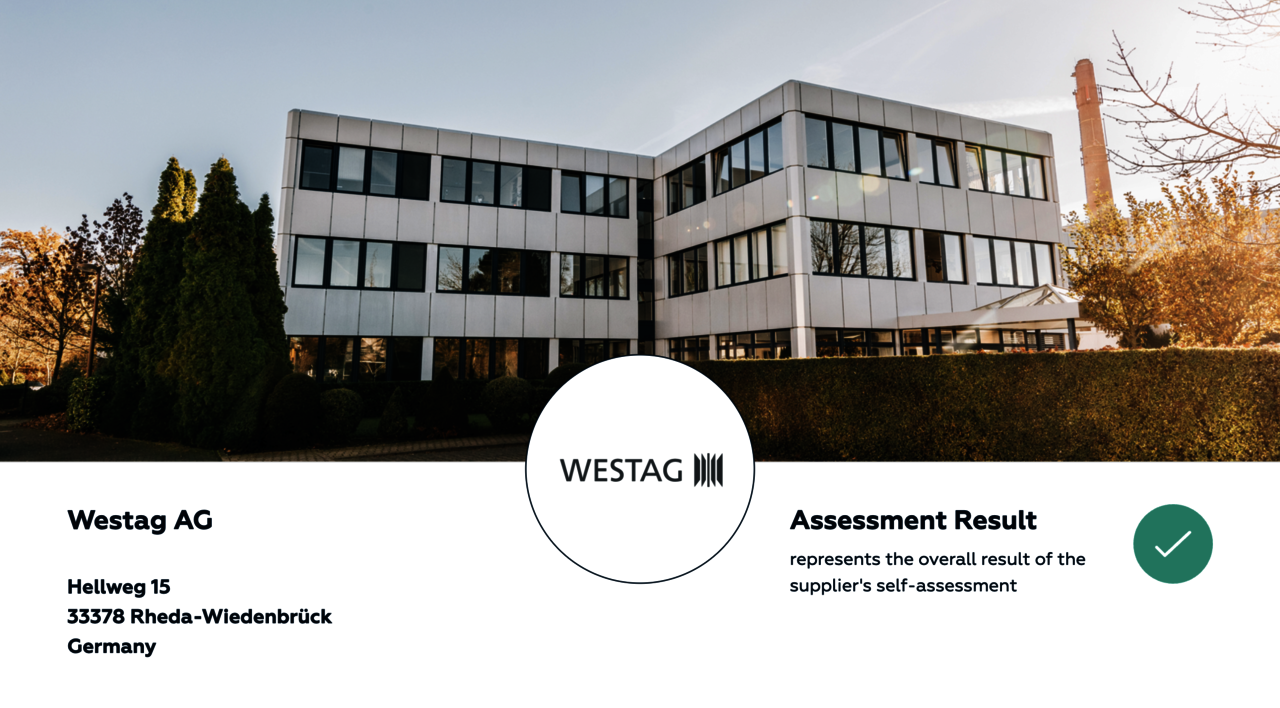 Sustainability Profile
All essential information on compliance with sustainability standards and regulatory requirements at a glance:
We are conscious of our responsibility.
Nature is the foundation of our life and must therefore be treated with the proper respect. For this reason, environmental protection is very important to us. We manufacture in ways that are environmentally friendly, and we continuously and consistently strive to maintain and improve our environmentally friendly production processes.
Combined heat and power plant (CHP)
The sustainable use of raw materials is a vital aspect of our work. Our combined heat and power unit, cutting-edge systems and efficient manufacturing technologies ensure that we make the best use of our resources. Our combined heat and power unit (CHP) plays a special role:
Through the combustion of timber waste, the CHP plant provides energetic steam for the production of our products and for the heating system of our company buildings. It also produces electricity that we use for our own needs and sell to power companies.
Each year, approximately 90 million kilowatts of electricity are produced.
Practising sustainability
Companies like Westag AG bear a great deal of social responsibility, and that increasingly includes environmental aspects too. We know that the conservation and long-term preservation of nature and the environment lies in part in our hands. And Westag AG behaves accordingly:
We are investing in environmentally friendly production processes. For example, we are optimizing existing equipment to this end, as in the case of the spray-painting robot in our door factory, which has been using water-soluble paints only since 2008.
We are building and using equipment with special capabilities. In addition to the CHP plant that we use to generate superheated steam and energy, we have a sophisticated flue-gas dust-absorption system which ensures that our emissions adhere to or even fall below the legally prescribed limits.
We have summarised further information on our future orientation in a position paper "Materializing Sustainability".
Thinking ahead and moving forward
Effective environmental protection requires many people, but it begins with an awareness on the part of each individual. That is why we encourage our employees to identify and accept the responsibilities that exist.
Through the careful approach we take in our production processes, we reduce waste and other forms of environmental pollution.
At regular intervals, we think about where and how we can further optimize the environmental protection in the company. We are pleased to receive suggestions from our employees, and we encourage such ideas and appreciate them.